"The World's Preeminent Cyclorama Builders"

The Grip Room at MILK Studios showing examples of our various products, including cabinets and wall protectors.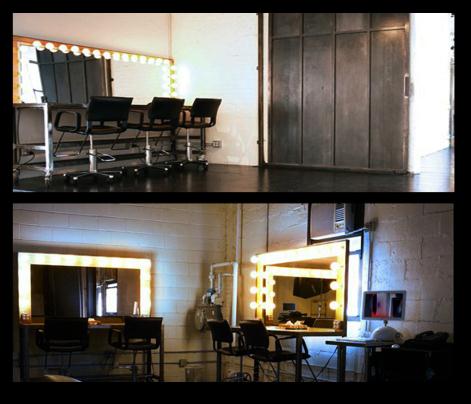 Make-up tables with lights and double mirrors. Pre-wired, just plug them in and you are ready to start work.


Clamp-on computer trays with keyboard and work trays.

In addition to manufacturing large, custom studio cycs and green screen cycs, AST also manufactures a complete range of steel furniture and grip equipment, including racks, storage cabinets, work desks, and computer tables. We custom-build all of our furniture and equipment in 11 gauge (1/8") hot-rolled steel that's black tooled and clear-coated to preserve the beautiful, iridescent "gun blue" finish. And we adhere to the same exacting quality standards in this manufacturing of this equipment as we do with our cyc walls.

All of the grip room furniture, digital arts department, and house furniture at MILK Studios LA were all built and installed by AST technical personnel, combining old-world craftsmanship with hi-tech metal finishes. Everything is MIG-welded to our specifications, finished, and installed to be ready for business. Custom furniture quotes are available on request.

Locking cabinets and storage for the Digital Arts Department.

Digital Arts Department with layout tables and desks.

Office desks with black tool finish. Back-to-back design for space requirements.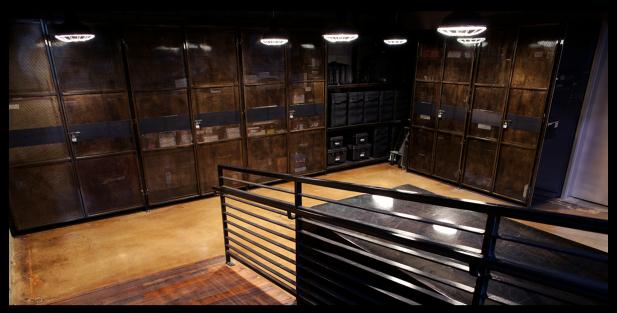 Office desks with computer hangers.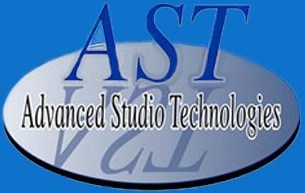 Copyright 2011 Advanced Studio Technologies: Cyc Wall. All Rights Reserved.
11845 Wicks Street, Los Angeles, CA 91352
Grip Room and Studio Cyc Equipment